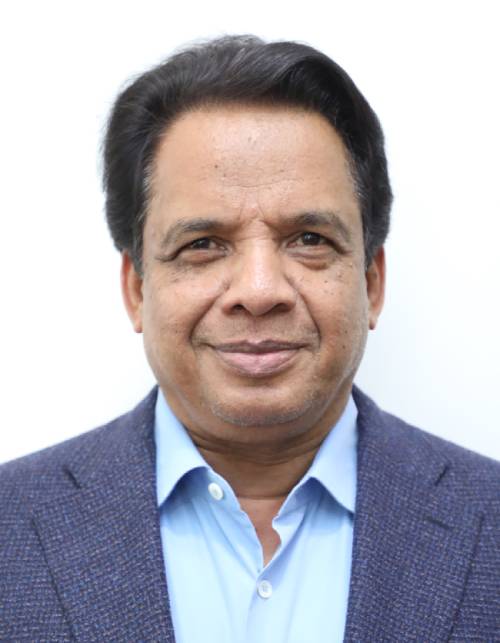 We live in an increasingly interdependent world where goods, services, human resources, finances, data and innovations flow from one end of the world to the other. The shifting geopolitics in Europe foretell a shift in the power axis of the world.
I believe we are on the cusp of a new era. At this point of change, we need to affirm our vision and realign with our core values. Our core values of excellence, perseverance and integrity have helped us weather every storm and made us reach where we stand today.
2023 – Bringing Plans to Fruition
As we step in 2023, I am excited to see all that we have planned for the year ahead come to fruition. The Strategy Meet at Zanzibar was a great success with the heads of all business verticals across products like Sea Freight, Airfreight, Warehousing, Logistics, NVOCC, Freight Forwarding, Agency Networks, New Focus Areas came together to put forth their strategies for market capitalization for the year ahead.
Lessons from FIFA 2022
The FIFA World Cup in Qatar was filled with enthralling moments. The final match between Argentina and France was one of the best games in football history. It was the Argentinian captain Lionel Messi's last chance to lift the prestigious yet elusive FIFA World Cup before his retirement.
At this tournament, Argentina's start could not have been worse, with a defeat to Saudi Arabia in the opening game. However, he managed to steer his team to a victorious finish to lift the golden cup of joy!
The 5-Point Leadership Goals – Messi Style
Hailed as the GOAT or the greatest footballer of all time, there are many things that we can learn on leadership from Lionel Messi.
Pass the ball
Perhaps the greatest lesson that we learn from Lionel Messi is passing the ball in leadership. Messi has displayed a spirit of sacrifice to bring glory to team rather than himself. The true impact of a leader is the number of people you have assisted to progress in their lives.
Set excellence as your standard
Messi demands excellence of himself and how he relates with the team. As a leader you must have a standard that you live by which people will see and that excellence will create records for itself.
Dribble when you have to
A leader takes responsibility for making a difference in the game. Messi has in many times dribbled past 3 or 4 opponents in order to create a goal opportunity or to score himself. Being able to stand up and create a difference is a leader's mandate.
Get up, shake it off and keep on playing
Messi tends to keep playing and not complain too much. How you conduct yourself on the field of play will determine how many people will follow you.
Stay fit to play
You cannot set records until you participate in the opportunity to set records. In order to be able to set records, a leader must be fit. Leadership requires courage, determination and strength but above all you need to stay fit in order to stay on the field.
I am concluding with a quote and I hope to make it my mantra for 2023. I hope you will make it too!
"Every year I try to grow as a player and not get stuck in a rut. I try to improve my game in every way possible." – Lionel Messi