Lighthouse - March, 2016.
C.H. Robinson Visits CSS in Dubai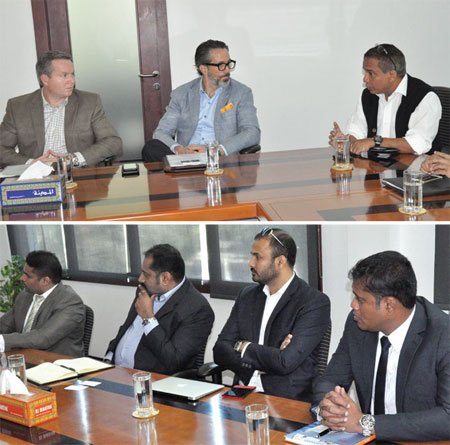 CSS Group recently had the pleasure of hosting an executive delegation from C.H. Robinson, USA from the 18th to 21st January. The visiting team comprised of, Mr. Andrew Clarke, Chief Financial Officer, Mr. Mike Short President, Global Forwarding, Mr. Tom Sweet, Vice President Overseas Development- Global Forwarding, Mr. T J Srinivasan, Managing Director- India
Along with the subjects of mutual interests, Business development, projects and initiatives in the Pipeline were also discussed during the meetings. The current market scenario, while acknowledged to be below par, was discussed and a mutual agreement to work collectively to improve both companies presence in the Middle East Market place.
"It was our pleasure to host the C.H. Robinson Senior Management delegates in our Dubai office facilities and further develop our customer-focused business initiatives and personal relationships.  Since working with C.H. Robinson, we have seen our relationship grow from strength to strength", mentioned T S Kaladharan, Chairman CSS Group, while talking about the delegate visit. The visit to CSS Group Jebel Ali offices included a fully guided tour of their Bonded CFS, and a firsthand view of the construction of the CSS Group's new State of the Art Corporate office and the Warehouse extension project. This development, mentioned earlier, is in line with the growth aspirations which CSS Group has in the region. This while ensuring that they maintain their edge in the market place while representing a globally renowned company such as C.H. Robinson.
The two day programme included visits to key business partners like the Dubai Ports, Emirates Airlines, and the key customers of CSS and C.H. Robinson in Dubai.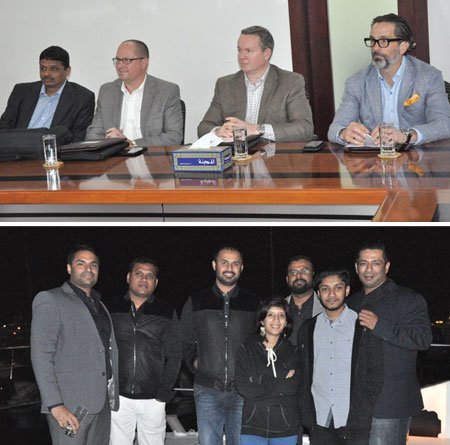 "Our relationship with C.H. Robinson has been growing steadily over the last few years. An association with an organization with the size/scale that C.H. Robinson is today has proved effective here in the region. We now have a Global platform to pitch with our key customers" commented Ajay Krishnan, Senior General Manager, Freight forwarding operations, CSS Group.
C. H. Robinson is a global provider of multimodal transportation services and logistics solutions, operating through a network of branch offices in North America, Europe, Asia, South America, Australia and the Middle East. They are a non-asset based transportation provider, who works with approximately 63,000 transportation companies worldwide. They also provide a wide range of value added logistics services, such as supply chain analysis, freight consolidation, core carrier program management, and information reporting.
CSS Group while remaining as the most trusted partner for freight forwarding and logistics among the global fraternity has shown steady growth in their professional approach and dedicated services offered in the field of Ocean Freight, Air Freight, Local & International Land Transportation, Projects Management, Supply Chain Management and Personal Effects Management. Being a prominent name in the Middle East and the Indian Subcontinent, CSS Group has to its credit an enviable list of Global Network Partners. CSS has a dedicated and highly skilled team of over 1000 professionals around the globe offering integrated freight forwarding & logistic solutions to varied clientele.