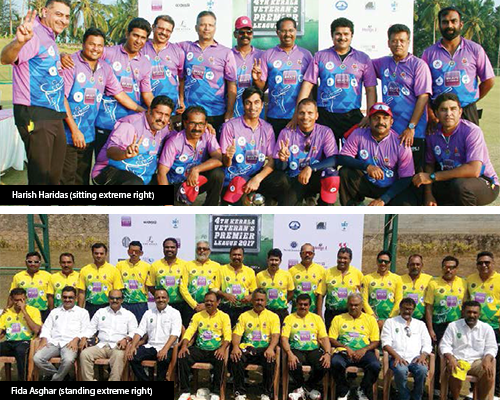 CSS Group's two senior staff members played this year's Veteran's Premier League held in Wayand, Kerala. Fida Asghar & Hareesh Haridas, two well-known names in the Cricketing circuits of Kerala & the UAE played for two different teams. While Fida Asghar played for the Absolute Sobers, Hareesh played with Kochi Royals. Interestingly both the team entered the finals after the league matches.
About KVCA
Kerala Veterans Cricket Association – a fraternity of former state cricketers was formed as early as 1995. Affiliated to the Board of Veterans Cricket in India, the KVCA has been extremely active with its cricket tours to almost all cricket-playing countries, hosting, conducting international & national level tournaments and also playing a constructive role in the development of cricket in the state. Presently, KVCA has over 200 members comprising national and international cricketers, celebrities and sports administrators.
CSS had always patronised Cricket in the UAE and played a commendable role in promoting cricketing talents from the local and international levels. Fida Asghar, Team Manager of the NVOCC department in CSS Dubai, is a first class cricketer. Hareesh Haridas has a wonderful track record of playing major league matches in the UAE and India and is a leading batsman who works in the capacity of Manager in Supply Chain department of CSS Dubai.