Lighthouse - February, 2021.
CSS ENABLES THE MOVEMENT OF THE ICONIC FORD MUSTANG FROM JEA TO KOCHI
CSS has once again proved itself by providing top-notch logistic services for customers aiming at vehicle shipments across destinations across countries. As a Non-Vessel Operating Common Carrier, CSS possesses an inimitable combination of talent, resources, and partners across the globe.
The CSS Group's Automobile Logistics division specializes in handling shipments of high-end vehicles. With large storage facilities and specialized racking of vehicles, CSS has become a trusted name in Auto Logistics.
CSS handled a single unit of the iconic performance car, Ford Mustang, from Jebel Ali to Cochin 19th Jan 2021. Ably managed by Mr. Bitto, the consignment was sent across under ATA Carnet.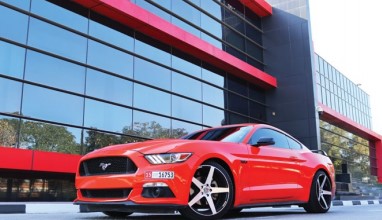 What is the ATA Carnet?
While transporting vehicles across borders, the ATA Carnet is vital. The ATA Carnet is an international customs document that permits tax-free, duty-free temporary export and import of non-perishable goods within a year. This guarantee covers up the otherwise customary practice of paying the security deposit to customs authorities.
CSS Capability in Vehicle Movements
CSS arranges for door-to-door delivery of the vehicles under carnet, including the return shipment to Dubai within carnet validity and destination clearance, thus helping the customer have a smooth sail. CSS assures its customers no headaches and completely hassle-free shipments all the way through.
We have a proven track record of completing vehicular movements in the past as well. The year 2020 saw us helping the avid vlogger Shakir Subhan aka Mallu Traveler, reunite with his trusted steed, which he had to leave behind in Azerbaijan due to the pandemic.
CSS remains committed to delivering efficiency and seamless movements of high-end cars through our trusted network operations.