Lighthouse - May, 2015.
CSS Group at GPLN
12th GPLN ANNUAL GENERAL MEETING



GPLN concluded successfully their 12th Annual General Meeting at the 5-star Landmark Hotel in Bangkok from February 08-10, 2015 where a multitude of GPLN members and sponsors attended. The record breaking attendance of over 170 GPLN delegates is the highest in GPLN history and speaks itself for the quality of the network and their highly skilled project forwarders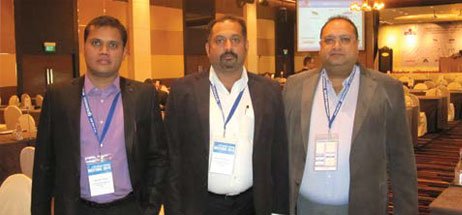 GPLN brings together project cargo experts and independent project logistics specialist companies from around the world, all of whom have an expert focus on project logistics. This general meeting allows the participant the face-to-face contact with your GPLN partners where you are able to efficiently build professional relationships in the most lasting and cost effective manner.
Raj George, Senior Vice President, Projects, Oil & Energy, CSS Group, Narayan RT, General Manager CSS Bahrain and Renjith Pillai, Branch Manager, CSS Abu Dhabi represented  CSS Group during the three day GPLN Annual Global Meeting.
"GPLN is always a wonderful platform that provides great opportunities to discuss and formulize new ideas related to projects forwarding. We have pleasure in being a part of this network and gain a lot of mileage from attending the annual meet regularly," Raj George mentioned.