As we enter the 28th year of our operations, we realize that it has been a long, arduous, and relentless journey. The CSS Group has gone from strength to strength under the able leadership of our founder Chairman, Mr T. S. Kaladharan. He has carved a place of prominence in the business realm as a well renowned and respected entrepreneur in both the Middle East and Indian sub-continent. CSS has earned tremendous goodwill across the globe amongst agents, network partners, customers, financial institutions, shipping lines, airlines, customs, warehouses, professionals, employees, and other key stakeholders in the supply chain industry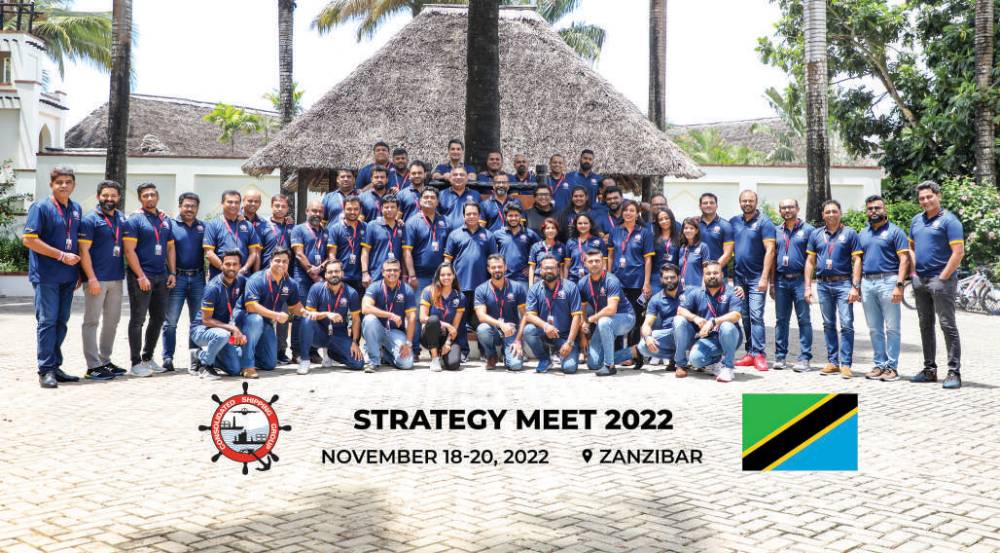 KALA – THE UNCROWNED KING OF GOOD TIMES
Kala is how he is known by his people. It is undebatable that he is the uncrowned king of good times in this business. He believes in living the good life along with his entire team of professionals and employees whom he considers as an extended family.
It is in this spirit of camaraderie that this year's Strategy Meet was organised at The Sea Cliff Resort and Spa, in the exotic destination of the island of Zanzibar in Tanzania. Almost 60 participants from all the CSS Group offices in Dubai, Abu Dhabi, Sharjah, Oman, Saudi Arabia, Qatar, Bahrain and India landed on the 17th of November at the Abeid Amani Karume International Airport in Zanzibar in their Boeing 737 max airplanes and checked into their beachside resort rooms
The evening was filled with dancing and revelry when everyone joined together with Kala's family and brought in his birthday with cake cutting, aperitifs, scrumptious live grilled appetizers, and alfresco beachside dining along with the champagne, drinks and spirits.
Brainstorming for the Year Ahead
On 18th November, we got back to business with our COO, Ms CK, opening the meeting by inviting all participants to present succinctly prepared PowerPoint presentations within the allotted time slots.
In fact, the 7-7-7 rule of strategy was met perfectly for the Strategy Meet.
So, what are these?
The 7 steps to holding a strategy meet are:
Choose attendees
Set a date
Gather information
Establish an agenda
Moderate and listen
Take notes
Follow up
This followed by setting the 7 key elements of strategy:
Have a vision
Make a mission
Initiate SWOT analysis
Recognise core values
Define medium and long-term goals
Aim for objectives
Write down action plans
The 7 requirements to conduct a professional strategy meeting are:
Breaking the ice
Setting clear expectations from the meet
Open communication
Establishing ground rules for behaviour and conduct
Encouraging full participation
Using visual and audio methods to convey the message
Brainstorming ideas
We crossed all the checkboxes of this 7-7-7 rules thanks to the participation and contribution of each and everyone involved including the organizers, attendees, resort staff and the management.
Heads of all business verticals across products like Sea Freight, Airfreight, Warehousing, Logistics, NVOCC, Freight Forwarding, Agency Networks, New Focus Areas made brilliant and in-depth presentations. These presentations were followed by healthy brainstorming sessions, team building activities with a multi-cultural and well-experi- enced audience. The top management team discussed the points. They gave their inputs on expectations, and strategies were mutually accepted, going forward into 2023. The corporate group photo session was held at the elegant foyer of the resort.
A vote of thanks along with the new mission and vision statement of the group was presented by the Chairman and he congratulated everyone on their performance and commitment to CSS.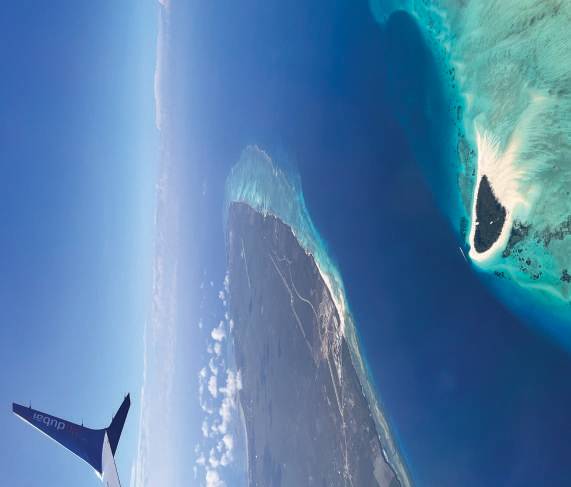 On the last evening in Zanzibar, we organized a beach party. Everyone had a gala time with dancing, lavish dinner, drinks, and a DJ party. The air was lived with shouts of laughter, bonhomie and merriment, the perfect way to enter the Christmas season ahead!
As they say, those who party together, stay together!