Lighthouse - November, 2013.
CSS Group Visits IFS International Forwarding S.L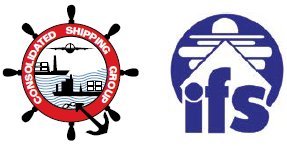 CSS Group recently visited the offices of IFS International Forwarding S.L in Spain as part of its strategy to continuously develop and expand its NVOCC routes. Representing CSS Group was Siby C. Kurian, Senior General Manager, Sales & Marketing, CSS, who met with Antonio J. Aznar, Foreign Development & Documentation for IFS.
"I would like to personally thank IFS for taking  time to meet with us and discuss various ways in which we can further develop this growing route for the NVOCC division of CSS. We were able to not only discuss current business opportunities between the two organizations but also identify new growth opportunities that could potentially occur in the following year," commented Siby C. Kurian.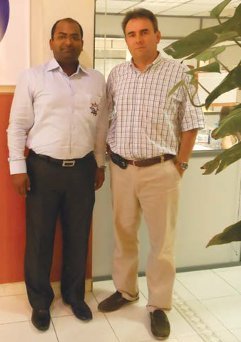 With over 25 years of experience in the international market, IFS currently owns and operates offices in Spain, Portugal, Mexico and Morocco, each with their own warehouse and has an extensive network through their agents thus providing unparrelled support in those regions.
"It was indeed a pleasure to meet Siby C. Kurian and to learn more about CSS Group and the vast array of services it offers its clients within the region. We look forward to work closely with Siby and his team to further develop and strengthen routes within this growing segment," added Antonio J. Aznar.
As one of the most active players in the Middle East logistics industry, CSS Middle East NVOCC department is a consistent success story despite the fiercely competitive business environment. As a Non Vessel Operating Common Carrier, Consolidated Shipping is rated amongst the top customers of all leading shipping lines operating in the region, with LCL services to an impressive 1650 destinations on a weekly basis. This reputation has ensured it competitive rates and space with major liners for groupage shipments on a regular basis.