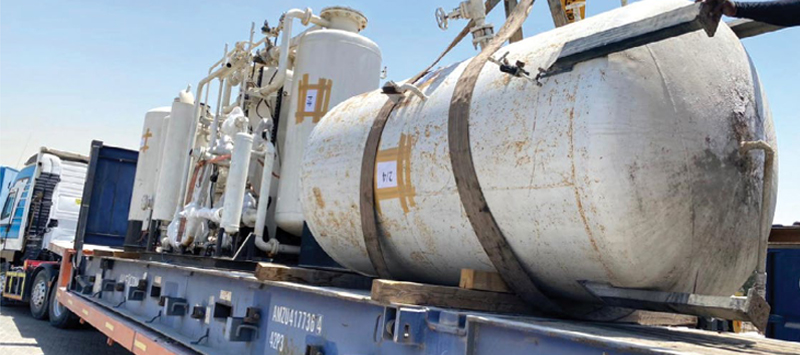 India is still reeling under the devastating second wave of the COVID-19 pandemic. Despite the prediction of a second wave, India surely could not fathom this level of impact. Within days, the counts reached staggering proportions, and India's daily count of COVID-positive patients overtook even that of Brazil and the USA.
The healthcare system in the metro cities of the country was stretched beyond their capacity. With an increasing number of COVID patients requiring oxygen and ventilator support, there was a dire need for medical oxygen supply. In the initial days, several hospitals raised SOS alarms on social media for oxygen supply.
The crisis has prompted an outpouring of international support, offering to supply drugs, equipment, and oxygen to the country. The UAE was one of the first countries to provide unstinted support in India's time of need.
CSS KINGSTON
LOGISTICS FZC acts as
the helping hands
CSS KINGSTON LOGISTICS FZC acted as the helping handing to reach out to the nation of India in this dire situation. With our capability and hands-on experience in time-bound shipments, CSS KINGSTON LOGISTICS FZC could step in and ensure that the critical shipment happened without any glitches or roadblocks. With the scope to arrange cargo from door to port using the low hydraulic bed, the requirement was to ship from Sharjah to Mumbai. Three oxygen tanks and one processing unit were part of the consignment.
Mr. Firosh, Senior Sales Executive at CSS Kingston echoed the sentiments of the CSS Family as a whole, "Team CSS KINGSTON LOGISTICS FZC feels extremely proud that we could be part of the UAE's compassionate response to the second wave of the pandemic in India."