Lighthouse - March, 2013.
Dubai Boat Show March 2013
CSS AND PETERS & MAY TO SHOWCASE AT THIS PRESTIGIOUS EVENT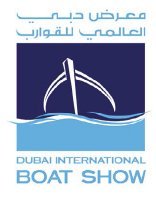 The Dubai International Boat Show 2013 is the largest, most important and most established event of its kind in the region and is one of the fastest growing leisure marine industry exhibitions in the world attracting more than 26,000 visitors. The 21st edition of the event will be a classic showcase of yachts, yacht and marine logistics exhibitors, supercars, equipment and supplies from both local and international builders together with the latest innovations in marine industry.
CSS Group and Peters & May have teamed up yet again to showcase their first class products and services for the 2013 Dubai International Boat Show. Their expertise in yacht and marine logistics provides an excellent platform to participate as exhibitors highlighting this show as an important exhibition on their events calendar. This year they will be located within the British Marine Federation United Kingdom pavilion at stand number NGP-J18.
CSS VP of Business Development, Ken Dinnadge commented, "We are delighted to have the experience and expertise operationally to service both the regional and global market for Yacht & Marine Logistics with Peters & May. As an established leader within the Yacht and Marine Logistics fraternity, CSS and Peters & May believes that the Dubai International Boat Show has not only maintained its position as an essential event for the region's leisure marine industry, over 21 years it has become a vital gateway to the global boating market."
Dubai International Boat Show will have an astonishing selection of the newest boat models, supercar promenade and the related accessories. A mass of professionals from across the world will visit this exhibition and will get an opportunity to interact with their customers and suppliers as it provides an outstanding occasion for all its exhibitors from all over the world to expand their business and work with international companies.
The Middle East has long been associated with the world's most luxurious superyachts. According to Superyacht.com's 2013 forecast, 60% of the Top 100 superyachts are owned by Middle East residents. In addition, 55% of the Top 20 superyachts in the world currently have Middle East owners.
The 21st Dubai International Boat Show will be held at the Dubai International Marine Club – Mina Seyahi from March 5-9, 2013 and will be open to trade visitors and the general public from 3pm – 9.30pm daily.
Dave Holley CEO of the Peters & May global group of companies commented, "Peters & May are once again delighted to be involved with the 2013 Dubai International Boat Show. Peters & May is a truly global operator and with strategic offices we can offer clients the personal service. CSS/Peters & May Dubai is perfectly positioned to assist yacht owners, brokers and dealers in this complex and growing market. This year we supported a number of clients in delivering their pressures cargo to the show on time and on budget. We look forward to the Dubai International Boat Show and working closely with Ken and the entire CSS team.