Lighthouse - January, 2016.
Expert Solutions for Automobile Movement
CSS Group shakes hand with Pangaea Cargo GMBH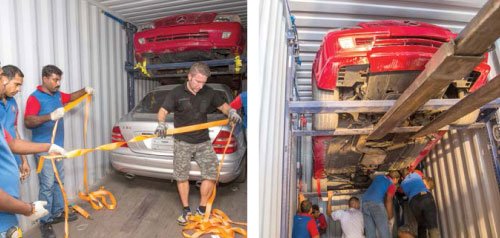 The CSS Group has recently begun a strategic alliance with Pangaea Cargo GMBH, one of the leading logistics solutions providers globally for vehicle and personal effects transportation. This alliance brings to the Middle East Market a world class door to door solution to the automotive market and their transportation needs.
Pangaea Cargo utilizes the efficient Racking Systems for efficient transportation of all kinds of Automobiles including Bikes in containers. The Steel racking system since its inception has effectively reduced chances of damage to vehicles during transport and is environmentally friendly replacing the traditional Wood Packing that has been used in this mode of transport.  The use of the racking system also allows for various models, make or size to be consolidated into one container, thereby optimizing costs while ensuring integrity of the cargo is maintained.
Pangaea Cargo's innovation combined with the CSS Group's infrastructure and expertise in handling automobiles has already proved to be a great success. The throughput of vehicles through the CSS Group's state of the art CFS has increased significantly since this product was launched commercially. Currently this service is being provided from Jebel Ali, but a road map is being designed to expand this to the rest of the Middle East using the CSS Group's significant footprint across the Middle East Region.
The CSS Group's strong presence in the relocation segment of our industry has also been assisted with boosting Pangaea Cargo's other area of strength, which is removals and relocation. This allows both organizations to promote a one stop, safe and effective solution for household moves including automobiles and bikes.
Thomas Buse
Chief Executive Officer, Pangaea Cargo
We are looking forward to intensifying our exclusive relationship with CSS in Dubai and are proud to have such a well-respected partner on our side, maintaining the high level of quality especially in worldwide car shipping.
Martyna Dzierzynska
General Manager, Pangaea Cargo
Since we have established our alliance with CSS, we had great success on many levels. Not just in the car transportation, also the satisfaction on door to door solution for personal effects from our clients with overwhelming positive feedback has shown us the power of our engagement with CSS.
Benjamin Bartosch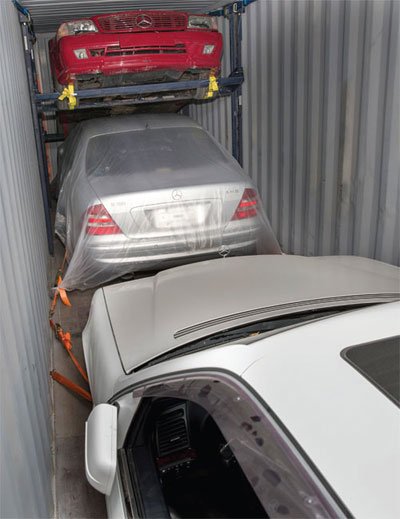 Chief Business Development Officer, Pangaea Cargo
The demand of car transportation needs has always been very sustain from various economy impacts in the Middle East. The Market is very competitive and not comparable with the western market. Therefore it was highly important for us to find the right strategic partner to build an alliance of world class service. CSS has well honored our know-how and shown their capability to implement this knowledge into daily operations. Innovation, sustainability, German standards and environmentalism has been indicating key words for our future and I'm proud to say that this alliance has already truly surpassed all my expectations.
T S Kaladharan
Chairman, CSS Group
CSS Group had always strived to excel in each and every segment of its business from day one onwards. An association with Pangaea is seen with great importance, as we see an expert partner in them who can use CSS's network strength and our resources in the Middle East effectively to deliver the best to the global competitive market of Automobile movement.
Ajay Krishnan
Sr. General Manager, Freight forwarding, CSS Group
In our industry, if we do not innovate and if we do not continue to bring in new products for our customers we will stagnate. This is where our new association with Pangaea is significant. This technology used to transport vehicles in a safe/ environmentally friendly manner is not common here. We intend to position this as a key product to meet the growing demand in this business vertical here.