Lighthouse - March, 2010.
Helping Hand Corporate Social Responsibility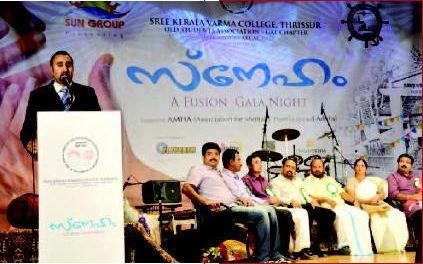 CSS has always been sensitive to social issues right from its inception. The Group actively demonstrates its involvement by supporting social issues on a regular basis. AMHA is the recent event that CSS Group sponsored as a part of its CSR program. Hosted by the "Sree Kerala Varma College Old Students Association" (SKVCOSA), the charity project AMHA (Association of Mentally Handicapped Adults) was initiated by Dr. P.Bhanumathi to create a loving and caring home for mentally handicapped adults in South India. AMHA aims to provide a home to adults with special needs, where they can live a comfortable life; it also provides counseling for parents and conducts medical inspections to support mentally handicapped adults.
AMHA started in the year 1997 in Thrissur, Kerala, India. It was established for a humanitarian cause to create social awareness and raise funds for the less fortunate. With its sincere endeavors to raise funds and create a better living environment for its people, AMHA had organized a charitable cultural show called "SNEHAM" which means "LOVE" in support and appreciation of the mentally handicapped adults. The event was held on 15th January, 2010 at Sheikh Rashid Auditorium, The Indian High School, Dubai, UAE. The show was filled with cultural activities ranging from classical dance to musical instruments and singing. The stars who performed included Bala Bhaskar, Sree Ram, Bala Murali, Swarna Malya, Roshni Suresh & Vinod Kumar. As expected it was an overwhelming and a warm gathering with a record crowd of over 2000 attendees. CSS Marketing Manager, Amith Surya Horra received a warm welcome at the stage where he highlighted the importance of Corporate Social Responsibility for Consolidated Shipping Group.
CSS Group is honored to be a part of this auspicious occasion and wishes AMHA and all its participants' success in all its future endeavors.