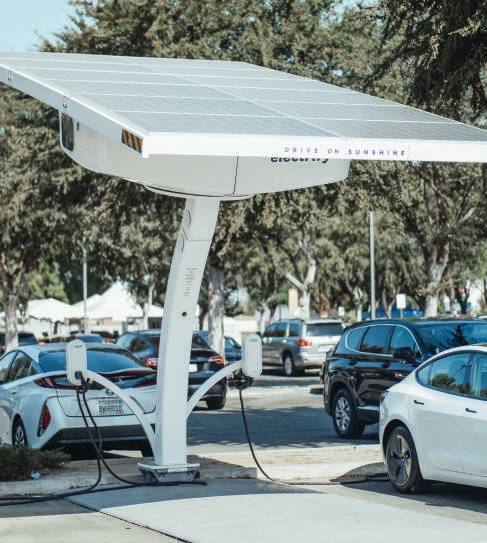 In the last two years, last-mile delivery services have witnessed a massive change and growth. This shift has seen last-mile delivery service providers adopting electric two and three wheelers for their services. Last-mile delivery service providers can ride electric mobility for sustainable and greater business growth. Electric two wheelers in the price range of INR 80,000 to 100,000 are most famous for logistical operations and last-mile delivery. At least 80,000 electric two wheelers have been added to the country's last-mile two wheeler delivery fleet of 450,000 – 500,000 vehicles this year, according to industry estimates.
EV makers are focusing on the B2B business segment
Much demand today in the EV segments, especially when it comes to electric two wheelers and three wheelers, is driven by the logistics market. Greaves Electric Mobility, which sells EVs under the Ampere brand, has seen a five times growth in offtake of electric two wheelers to e-commerce, logistics, and FMCG companies, its executive director and CEO Sanjay Behl said. B2B sales account for 10% of Greaves' total sales, up 5% a year back.
Electric fleet providers such as Zypp, Electrev, Zyngo, and Yulu Bike are ramping up their capacity and increasing orders to EV makers.
Zypp Electric started operating a fleet of three wheeler trucks six months back and has about 100 vehicles now.
Electrev Mobility providing last-mile delivery services to e-commerce and FMCG companies, started with 300 EVs, and it now plans to add another 2,000 EVs to its fleet.
Zyngo has created a fleet of 1,200 EVs in a short span, and by March 2023 they plan to add another 1,800 units.
Cost-effectiveness of e-vehicles
At a time when petrol and diesel costs are sky-high, electric vehicles are continuously proving to be the alternative solution. Using electric vehicles for last-mile delivery services ensures a significantly lower operation price. "Converting to electric does not involve any costs for any e-commerce companies; in fact, it helps reduce their operating costs," said a logistics company executive.
A leading business newspaper in India, The Economic Times reviewed the price list of Amazon, which shows the payout for EVs to be lower than that of petrol or diesel vehicles. Despite e-commerce giant Amazon shutting down various businesses, they continue to double down on converting their delivers fleet to electric. Amazon is prioritizing more orders with fleet operators that have electric vehicles in their fleet.
Over the last two years, several last-mile delivery service providers have shown interest in adopting electric mobility in India. While India is still at an early stage of adoption, electric two and three wheelers are demonstrating some tangible potential in the last-mile transportation ecosystem, said Manu Kohli, cofounder of Electrev Mobility. In FY22, the Indian EV industry witnessed a three-time growth. EV sales in the current fiscal year are expected to grow further, with last-mile logistics service providers expected to contribute more. "As our main customers push aggressively for e-vehicles, we have been increasing our procurement of e-vehicles Kohli said of Electrev Mobility.