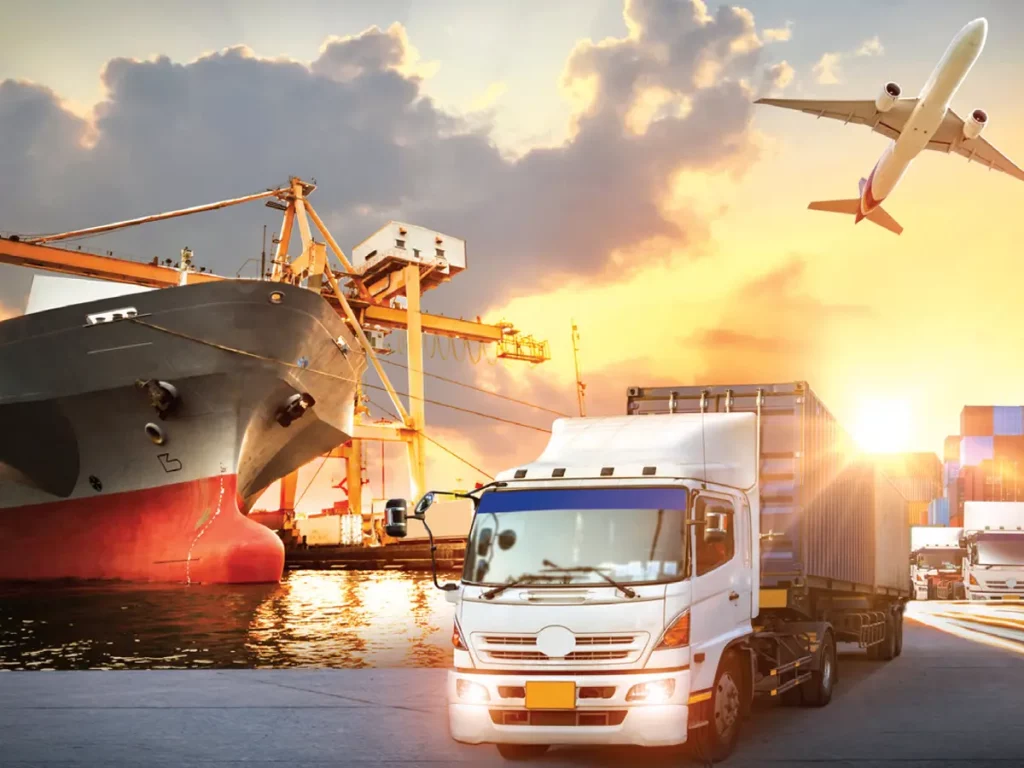 The much-awaited launch of the National Logistics Policy by the Indian government has been hailed by India Inc, particularly by the logistics industry. Launched on 17 September, it is a framework that caters to all the key stakeholders in the logistics sector across the country. While launching the policy, Prime Minister Narendra Modi said, "From 13 to 14% logistics cost, we should all aim to bring it to single-digit as soon as possible. This is a low-hanging fruit if we have to become globally competitive."
The PM further asserted that the PM Gati Shakti National Master Plan would support the National Logistics Policy. Mr. Modi announced the PM Gati Shakti program in October 2021. Under this program, a portal would be set up to bring 16 Ministries together for integrated planning and implementation of infrastructure connectivity projects. Prime Minister Modi had urged State governments and the private sector to adopt the Gati Shakti portal to plan infrastructure projects and develop special economic zones.
Benefits of the New Framework
This new framework enables streamlining processes for seamless coordination, resulting in reduced overall logistics costs. There will also be a surge in employment generation and workforce skilling. The government has stated that the Unified Logistics Platform, ULIP, will bring all digital services related to transportation under a single portal, freeing the exporters of long and cumbersome processes. The E-logistics service-elogs also allow the industry associations to take up issues faced in their operations with the government. Industry observers say that this will lead to increased efficiency across supply chains and boost employment. With the introduction of logistics and supply chain courses for students, manpower issues will also be solved.
Ushering a Major Shift in Logistics Sector
The new policy will bring about a modal shift in logistics as it is a giant leap forward for the country's logistics sector. Industry experts like Vineet Agarwal, MD, Transport Corporation of India, believe that multimodal transportation and modern connectivity will shift the stress from roads to other modes of transport. Others say this will further increase warehousing capacity and take products closer to the consumption points. There are various new measures in the policy adopted by the government, pushing towards increased technology adoption, like:
Paperless EXIM trade process through e-sanchit
Faceless assessment for customs
Provision for E-way bills
FASTag etc.
of 2018, India ranks 44 in logistics costs. The government's latest policy comes with a Comprehensive Action Logistics Plan, CLAP, which includes reducing India's logistics costs, aiming to be among the top 25 countries by 2030 in the Logistics Performance Index, PLI.
Reduction in Logistics Costs
Union Minister Nitin Gadkari said there is a need to reduce logistics costs in the country, which are higher than that of China, the US, and other European countries. The plan is to make waterways a popular transport mode for passengers and goods. This will eventually cut the import cost of petrol and diesel.
"Our priority is waterways, second railways, third road, and aviation. Bringing down logistics costs will help generate employment in the country," he said at a program by Young Indians and the Institute of Chartered Accountants of India.
"There is a need to connect rail and road transport with the waterways," reiterated Mr. Gadkari. He suggested the use of more sustainable fuels like biodiesel and bio CNG. According to him, the government is keen to make a corruption-free system, which will help in Fastrack decision making.
Modernizing The Support System
With global experts viewing India as an emerging democratic superpower, the policy will bolster the logistics sector. The Prime Minister further stated during the unveiling of this new policy that:
Capacity of ports has increased, and the container vessel turnaround time has been cut to 26 hours
The Sagarmala project will connect ports and dedicated freight corridors, improving logistics connectivity and system infrastructure development.
India is now the world's fifth largest economy, emerging as a manufacturing hub.
The world has accepted the productionlinked incentive, PLI, announced by the government for boosting domestic manufacturing.
Overall, this policy will streamline rules, address supply-side restrictions, reduce fuel costs, and lower logistics costs. Although the draft policy was released in 2019, it was delayed by the Covid pandemic. This will provide a single reference point for all logistics and trade facilitation matters.