Lighthouse - November, 2016.
Mahabali Crystal Award
Onam pookkalam competition at css offices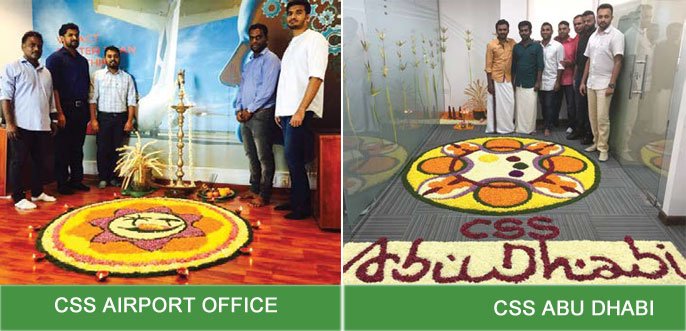 The enthusiastic team at the CSS Logistics, won this year's Mahabali Crystal Award for the best Pookkalam (Kerala Traditional Flower Carpet) created in connection with the Onam celebrations. While CSS Head office team won the Second runner up award, the first runner up went to CSS Kingston Logistics, Sharjah.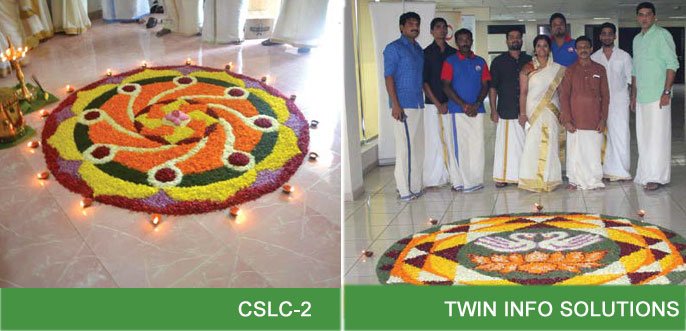 Every year, in connection with Onam celebrations, at CSS Group, a competition is being held amongst all offices for bagging the best creator of Pookkalam on the main day of Onam, ie; Thiruvonam. Each office engages their best creative team to create amazingly beautiful designs only with flower. The photographs later on will be scrutinised by judging panel who will eventually declare the winners of the first three positions.
Snap shots from the competition arena are shown here.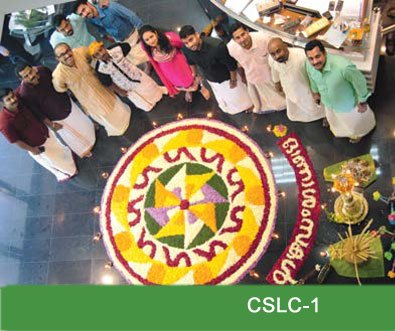 THE WINNERS : CSS LOGISTICS
Quote from the Judges.
"The biggest factor of this competition was the pookalam design, all the offices were very good but the extra points go to CSS Logistics for their creative work."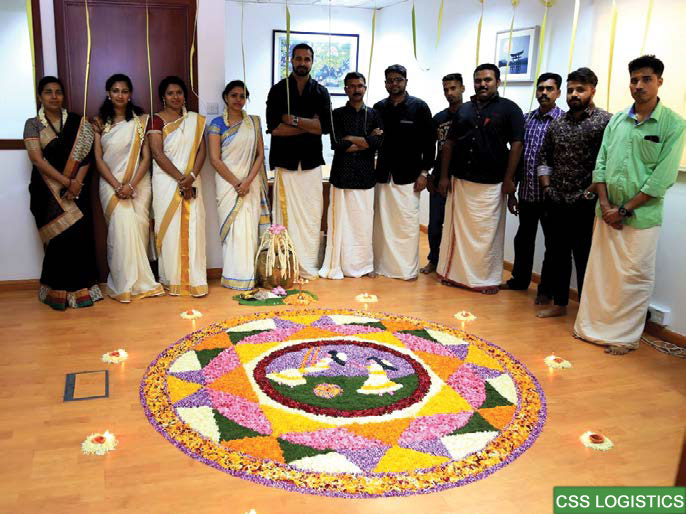 FIRST RUNNER UP : CSS KINGSTON
Quote from the Judges.
"Very close to first place! But lost few points on the Pookalam design even though CSS Kingston overall ambience was the best."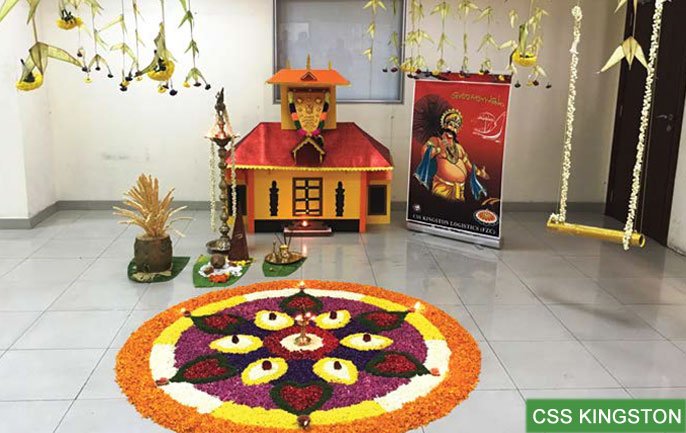 SECOND RUNNER UP : CSS HEAD OFFICE
Quote from the Judges.
"CSS Head Office Pookalam design far outnumbered the rest with the colour coordination and their design."