Lighthouse - September, 2015.
Managing CFS Operations, the CSS Way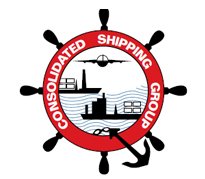 DP world team visits CSS CFS to understand professional CFS Management


The DP World team was extended a warm welcome at the Consolidated Shipping Services Container freight station (CFS) by Sreenath V, Senior General Manager, Projects, Oil & Energy and Operations on their facility evaluation visit. CFS at Jebel Ali is considered as the flag ship facility of CSS Group.
The VP Business development of CSS Group Ken Dinnadge stated that the main purpose of the visit according to the DP World was to experience how we Plan and supervise our CFS activities and how we maximize the efficiencies and effectiveness. They also wanted to study how a CFS ensures  high level industry compliance with safety and operational disciplines.
DP World is one of the largest marine terminal operators in the world, with 45 terminals and 13 new developments across 29 countries, with its dedicated, experienced and professional team of nearly 30,000 people serving customers in some of the most dynamic economies in the world selected the CSS group's CFS as part of their CFS service evaluation process as they see us as one of the leading private CFS operators in this market sector.
DP World wanted to see the customer-centric approach of CSS, and how they are building on established relationships. They also discussed with CSS CFS team on key accountabilities which include:
CSS CFS strategy and utilization
They understood how CSS define stacking strategies, defining parameters for assigning cargo locations in the facility and yard.
How CSS plan and manage the optimization of 20 and 40 feet ground slots to capacity throughput.
The management of operational aspects allowing necessary separation of various cargo types.
The inventory control methods at CSS CFS.
Cargo Control & Operations Support
Supervision of the billing activities for all CFS operations.
How to coordinate with our customers and the authorities in order to address billing issues as and when they arise.
Ensure that sufficient resources are made available for system upgrades and testing whenever required
The employee engagement programmes and following of the Standard Operating Procedures.
CFS Operations
How to collect the information of pending workload, new incoming work request and available space from the respective CFS team prior to being allotted new work requests in order to ensure a smooth and speedy operations.
Preparing daily work schedules.
How CSS ensures industry high level safety procedures while handling cargo.
CSS Provided the visiting team with an over view of smooth customer coordination, reallocate equipment's and resources across planning teams in a timely and organized manner based on the workload, Co-ordination with IT to ensure system requirements are met for effective planning and operations, Liaise with Line Agents for all relevant information, Ensure effective inter and intra departmental communication for movement of containers to and from the Container Terminal. They also explained the team about how to attend customer related problems, Planning, monitoring and analyzing relevant reports and how to prepare and present performance analysis.