Lighthouse - September, 2019.
MBA STUDENTS FROM THE US VISIT CSS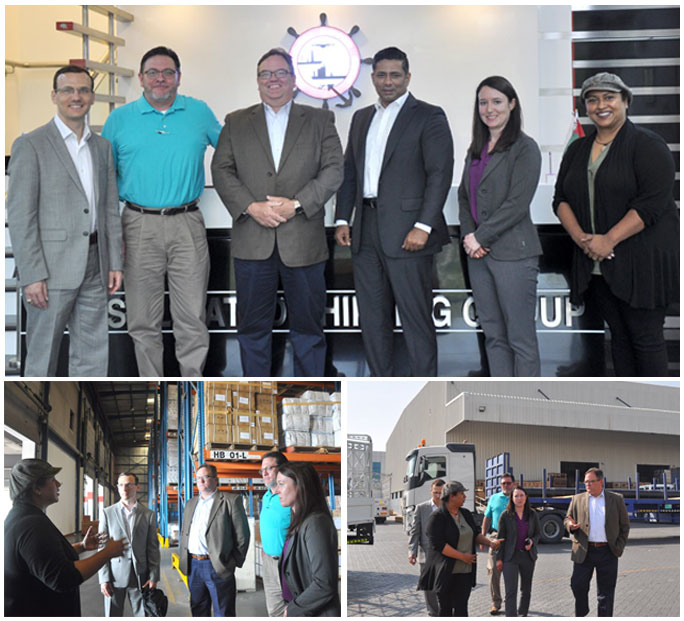 CSS Dubai office recently welcomed a group of Business Management students from the Texas Christian University, USA. As part of their study abroad programme, the Executive MBA students; Stephanie Kuntz, Dwayne Roberts, Keith Harris and Sam Jordan spent time at the CSS facilities in Jebal Ali to learn about best practices in the logistics and freight forwarding industry in the UAE. Their trip was aimed at knowing more about conducting business globally, with a focus on the three countries they visited, which were India, UAE & Hungary. "We thoroughly enjoyed our meeting with CSS and learned a great deal about the freight forwarding industry in the region," mentioned the students' team in one voice.
They had a one-on-one session with Ajay Krishnan, COO of Freight Forwarding at CSS who shared with them in-depth insights on trading patterns, customs and trade procedures and individual customer/vendor's processes with regard to how they are aligned to country regulations and trade practices. "A refreshing discussion, allowing us and our visitors the chance to impart experience/knowledge of both on the ground realities as well as concepts, forthcoming. We at the CSS Group have always welcomed these opportunities, and are open to more such discussions going forward." Mentioned Ajay.