Lighthouse - November, 2015.
Moving Helicopters
Relocations division of CSS Group moved Helicopters from Abu Dhabi to Canada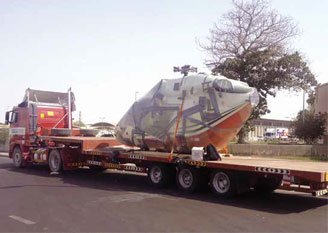 CSS Homeward Bound completed yet another challenging movement in style recently. This movement involved transportation of Helicopters to Canada. CSS operations teams were involved for the smooth handling of this valuable cargo. CSS Homeward Bound in collaboration with CSS Abu Dhabi team has smoothly handled an Export Project of BK 117 Helicopters from Abu Dhabi to Canada, with the overwhelming support extended by the staff of TWA.
The shipment has been split in to two, Air Freight & Sea Freight based on the priorities. CSS in association with Emirates Airlines has executed the Air Freight job in perfection which exceeded the expectations of the client satisfaction. CSS has handled the the activities involved with the movement like packing, documentation, export clearance, loading, freight, clearance & delivery at destination etc with utmost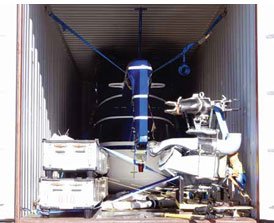 professionalism and with proper time management. The Air Freight was a part charter where as the sea freight was handled in two 40 foot high-cube containers. "The entire movement was managed professionally which brought us maximum job satisfaction, and I am happy that we could bring in cheer in the end", commented Syed Ahmed Zeeshan, General Manager, CSS Homeward Bound.
The entire packing, lashing, crating, loading of the helicopter & accessories for the Air Freight and Sea Freight shipments has been handled by the Industrial Packing & Lashing division of CSS Homeward Bound in the most professional way which was even appreciated by the airline. The Freight and the further execution of the job were handled by the team at CSS Abu Dhabi.