Lighthouse - May, 2019.
NEPTUNE CARGO EVENT
CSS GROUP ATTENDS THE 4-DAY EVENT IN MANILA
CSS Group attended the 3rd annual partnership meeting of the Neptune Cargo Network. The first and the biggest Global NVOCC and LCL Cargo Alliance, Neptune Cargo Network has successfully brought more than 230 sea freight consolidators & LCL forwarders from across the globe under one roof in a 4-day conference being held at the Makati Shangri-La Hotel in Manila, Philippines on February 25 to 28, 2019. CSS Group was represented by Ajay Krishnan COO, Freight forwarding, Chandrakala, COO, NVOCC, CSS Group and Midhun George Asst. General Manager, CSS Abu Dhabi.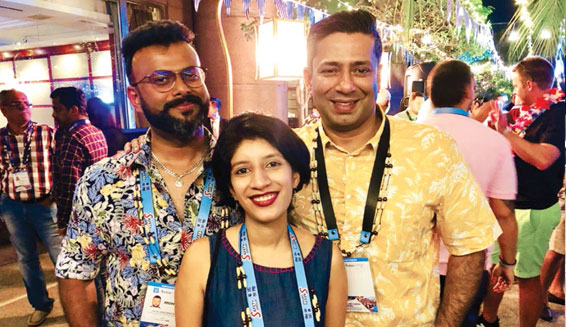 Marking its 3rd year in the industry, NEPTUNE has chosen to host its Annual Partnership Meeting in the Pearl of the Orient Seas, Philippines. Consolidators and LCL forwarders that have attended came from 45 countries including the United States, United Kingdom, Australia, Bahrain, Bangladesh, Brazil, Bulgaria, China, Ecuador, Egypt, Germany, India, Indonesia, Israel, Istanbul, Italy, Japan, Kenya, Kuwait, Lithuania, Myanmar, Netherlands, New Zealand, Portugal, Poland, Romania, Saudi Arabia among others. "In a constantly changing business atmosphere, especially in the Freight forwarding industry, it is vital to have live chats with industry professionals to sharpen our own skills. Neptune Cargo event provided one such opportunity" mentioned Ajay Krishnan.
The 4-day conference started with a welcome cocktail inspired by the tropical climate of the country host. The annual meeting was officially opened with a Samba performance followed by the ribbon cutting ceremony led by the Neptune Cargo Network Directors Christian Raeuber and Nils Walle with the event sponsors. It was then followed by the Network Management Updates, Open Community Mic, Keynote speeches and Face to Face Meeting sessions in the afternoon. A city sight-seeing tour accompanied the Day 3 activities of the meet. "This event introduced us to some new faces from within our industry. The information you gather from such events are enormous and greatly influence your professional side of life. The event also opened up a chance to look into your product placing in the global market and an insight on how to enhance your consolidation business" Commented Chandrakala (CK)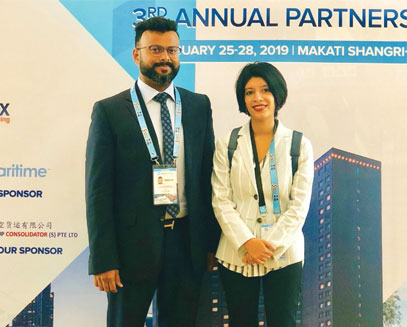 Neptune Consol is dedicated to partnering with sea freight forwarders and consolidators. Its powerful and highly specialized global network comprises only the best local independent sea freight consolidators from their region. Neptune Consol enables every member to offer fully-integrated sea freight solutions and services to customers on a regional and global basis. By solving the expertise, power and reach of the network, which will open the door to a world of new opportunities.