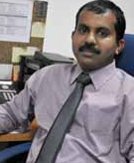 Don Raveendran
Asst. Manager – Ocean Freight & CFS Operations

Don started his career with CSS as an Operations Executive – Airfreight and has proven his ability in handling operations in CFS and leading a team that has been appreciated by management several times. After 3 years of his tenure with CSS in several modes of operations and in consolidation, Don was delegated as the Assistant Manager of CFS. Don has proved his ability to handle critical CFS operations and excellent time management in handling imports and exports at the custom bonded warehouse. His experiences in the operations have given confidence to the management to give him additional responsibilities of handling the Ocean Freight operations. "It has been wonderful 8 years with CSS which has profited me with enormous domain knowledge and I take this responsibility as a challenge and looking forward to give best of the efforts" Don says.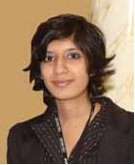 Chandrakala (CK)
Asst. Manager – NVOCC Operations

Chandrakala, equipped with Bachelors in Business administration is pursuing a Masters in Logistics. On April 2010 she has decided to impart her knowledge in the logistics business. She joined as a Management Trainee and has vested her time in various departments in Sales and Operations. Her interest towards the Shipping and Logistics has brought her into the business and now she has taken the responsibility of Asst. Manager NVOCC operations. "In fact the NVOCC business is quite challenging and looking forward to finding new techniques to optimize the operation time and cost to bring in more efficiency in the operations," added CK.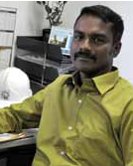 Jayandan P I
Team Leader – CFS Operations

An Outstanding performer- Jayandan is known for his commitment, dedication and professionalism at work. From humble beginnings as a Tally Clerk in CFS he had strived to secure the position as Team Leader- CFS. He was awarded the top scorer in the Dangerous Goods certification training, which proved his expertise in the domain. His flexibility, adaptability and leadership skills will help him to turn out into an effective leader.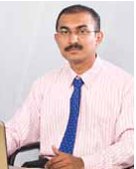 Vishnu Nazir
Team Leader – NVOCC Operations

Vishnu joined as the Jr. Operations Executive 4 years back. He was a quick learner and patient listener from his early days of the career. The interest towards knowing the export and import operations profited him with the business knowledge. He was Team Leader export before he was re assigned as the Team Leader for the entire NVOCC operations. "Vishnu has been a promising employee since his beginning of the career and he has taken responsibilities and took decisions at the right time and also lead the team from the front and we believe he will excel in his new responsibility" added U B Prince, VP NVOCC Operations.