Lighthouse - September, 2016.
New Facility Getting Completed
The new facility of CSS Group is soon to be functional in Jebel Ali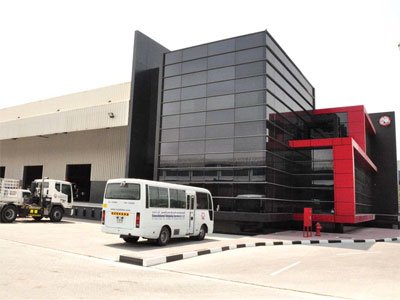 CSS Facility will soon be functional in Jebel Ali. The new administrative and additional warehouse facility will increase the existing operational area to a great extent. The administrative block will be the Regional Head Quarters of the Company. Adjacent to the existing office building and the CFS, the new facility will increase the storage capacity of CSS, which in-turn will benefit the ever growing demand for warehousing facility inside JAFZA. Once commissioned, the new infrastructure will bring in an additional 47,850 Sq. Ft to CSS Group's existing 3 PL facilities in the Middle East. The new facility will have double deep racking facility. The storage area will have state of the art facilities.
The work which was started less than a year ago was completed in record time. The space will go live once the final approvals are received from the Government authorities, which the company is expecting, soon to happen. The ground breaking ceremony of the facility in JAFZA was attended by Dr. Mohammad Al Banna, Vice President – MEA Region, Economic Zones World, Malayalam Cine actor Mr. Anoop Menon, Mr. Srinivas from Orbit engineering consultants & Mr. Ajit T P from Space Max Contracting L.L.C.
3PL Logistics Solutions from CSS Group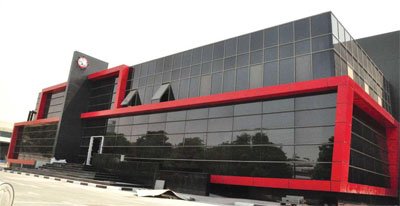 Consolidated Shipping Services Group is one of the leading names in the field of 3PL logistics in the Middle East. With the vast assets in terms of professional manpower and infrastructure, CSS provides the finest 3PL logistics solutions to a cross section of industry giants. Working with CSS brings in benefits for both the customer and supplier through accurate, well-managed inventory and supply chain solutions. CSS Group own and operate one of the largest network of warehouses in the UAE. Our third party logistics offer an integrated solution for assembly, packaging, warehousing, and distribution.