Lighthouse - September, 2017.
One Decade of Glorious Presence in Mumbai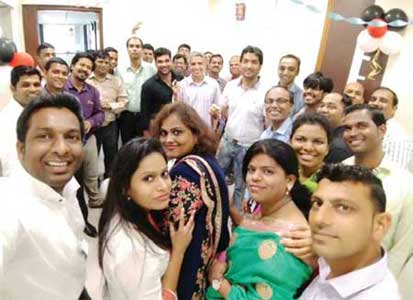 The CSS India journey, which started in 2004 from the picturesque South Indian towns of  Tirupur, Tuticorin and Coimbatore, took a long stride ahead in June 2007 with the expansion of business to the finance capital of the country Mumbai and subsequently to New Delhi, which leap frogged the CSS Group business in India to newer heights.
The CSS Mumbai team, of which the core commercial team remained steadfast in all these years, proudly celebrated the completion of 10 years in business. It was a great moment for all and the experiences that have enriched all were cherished in these celebrations.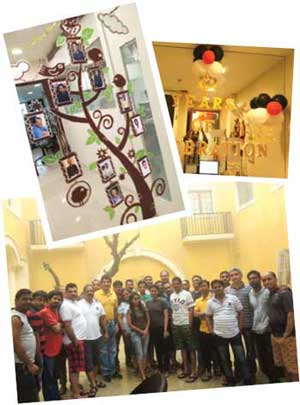 Under the stoic leadership of Rahat Talreja, Vice President, Central India CSS Group who was also the founder member of CSS India management team in 2007, the company has witnessed a turnaround of sorts with his sharp focus on business financials and investor like business approach with profitability and efficiency ratios being the highest parameters of his methodology. "This celebration is the result of hard work and determination. I am really proud about my colleagues and have full confidence in them so as to move forward onto greater achievements" mentioned Rahat.
It was a delight that the core and prominent members in the 10 year club, who have seen the company through in its journey , were all present to grace the occasion.
The CSS Mumbai team also had their annual picnic with the entire staff frolicking in the hills of Mahabaleshwar and enjoying the magical monsoons along with bonding and team building exercises which brought in an enriched spirit to an already close knit team."