Lighthouse - May, 2017.
Perception v/s Reality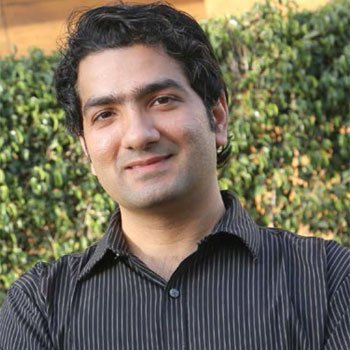 Rahat Talreja – Vice President – CSS India
You must have been accused of being a Robber (as in: You robbed me) or Lootera (as in: you looted me) or Fleecer (as in: You fleeced me) or Thieves / Thugs (as in : they thugged us or in Hindi: chor hai yeh log)

More so if you are in the business of airline, malls, multiplex, logistics, high end restaurant, airport shops and cafe's etc. Let me elaborate.
Airlines
Perception:
Every peak season like Diwali, Christmas etc., you see articles in newspapers on how airlines are "looting" passengers with exorbitant sky high fares. Bombay to Delhi ticket at 25000 which normally is 2500.
Then same night, you put on the TV and the TV as always is broken into 6 frames – 5 guests/panellists and 1 host journalist – all arguing on : Are airlines right in looting innocent passengers with sky high fares?
What is the regulator doing? DGCA? Airlines Ministry on this loot? NGO view, political party view, customers view all are unanimous: They are looting.
Just 1 person would be representing the airlines who would also 75% agree to it that they are looting.
This is perception.
Reality:
Open the balance sheet, profit and loss account, sales / purchase registers, cost matrix of the airline.
95% of the time, every year, they fly passengers: Below cost.
Reason: no pricing power and uncontrolled competition.
95% time they lose money on every ticket.
5% time – they have some opportunity to cover up due to demand supply matrix
Yet, they guzzle the capital invested, have poor balance sheets, and have losses on operations.
In India, all airline promoters are billionaires starting from Govt of India run Air India to Tata's Vistara to Naresh Goyal's Jet airways to the 5 star ex. airline Kingfishers billionaire promoter Vijay Mallya to the Wadia's Go air
Because to become a millionaire, you start as a billionaire. After the so called "loot"
This is reality.
Multiplex and Malls
Perception:
How can they ask 400 bucks for a popcorn,
200 bucks for corn and 600 bucks to see this useless movie which is like semi porn (remember I am a poet at heart)
150 bucks for the parking? 100 bucks for a bottle of water?
On TV, the argument goes again: where is the regulator? Why allow them to fleece customers?
Hushed comments: these guys make HUGE money

Reality:
Most malls shut down eventually. Most multiplex chains get sold or shut down. In India, it's almost a monopoly with PVR. Space for none but one. But are they making that kind of money you think? The answer is: read their finances, that's the truth and you will realise how the real estate and municipal taxes are what you pay for and not the popcorn, water, wafers etc.
And we are not even bringing in parameters like return on investment which are prime to businesses.

Logistics
Perception:
Your rates are very high
Your THC is high
No one is charging VGM
Your destination charges are high
Then, it gets more personal
You guys are looting
You are like thugs
Don't take advantage
You guys are making huge money from us
Reality:
(applicable to most except the few top companies in the listed space)
No logistics company promoter lives on the expensive Mumbai Island City / South Mumbai, all live in the suburbs and farther than that. That itself is a sign of the high charges and loot.
None is in the millionaire list
Most are highly leveraged
Most started from scratch and are still scratching something to remain in business
Negative freight & Rebate are words and concepts holier than God himself for them
Most are poor enough to see travelling to a foreign country and sometimes by business class as a sign of "I have arrived"
A lot many "buy THAT car or THAT phone" and think they have arrived and many such poor think tales.
So the real money always eludes the glamorous businesses.