Lighthouse - September, 2019.
STAGE DRAMA IN COLOMBO
CSS SRI LANKA INVOLVES IN BRAND AWARENESS ACTIVITY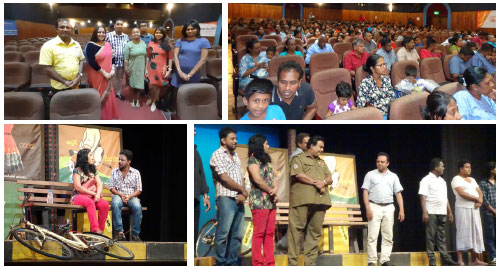 CSS Sri Lanka got an opportunity to involve in a cultural programme in Colombo. Recently the drama enthusiasts gathered at the Tower hall Colombo to witness a Sinhala stage drama, "Balloth ekka baha 2" organized by the welfare society of a company named Douglas and Sons. Being a loyal customer to CSS, they invited CSS to the programme and meet and greet the audience. CSS Sri Lanka team visited the venue, took part in the programme and promoted their leaflets and flyers as part of brand building activity.