Lighthouse - March, 2019.
Strengthening Relationships
IFS SPAIN VISITS CSS GROUP RECENTLY IN THE MIDDLE EAST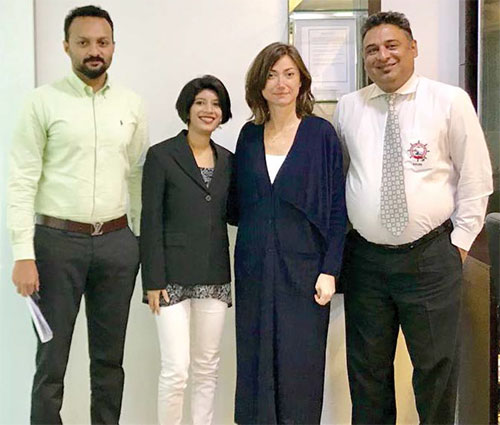 CSS Group recently received Ms. Lilia Garcia, Foreign Sales Manager of IFS Spain at the Regional Headquarters of CSS Group in Dubai. Her visit was as part of a strategic sales campaign initiative to CSS Offices in the Middle East. Along with the subjects of mutual interests and business development, the current market scenario -too- was brought in to the discussion table by both companies. It was mutually agreed to work more closely to enhance business in 2019 through the trade lanes which are already open.
"It was our pleasure to host Ms. Lilia in our Dubai office and show our facilities to her. We would be extremely delighted to work closely to further develop our customer-focused business initiatives and personal relationships with IFS Spain" commented Chandrakala (CK) COO, NVOCC, CSS Group, during the occasion.
During her Middle East tour, Ms. Lilia visited the CSS Group Offices in Sharjah and Bahrain as well. CSS team members from the respective regions conducted joint sales visits with IFS representative, so that the Middle East customers could directly interact with the Spanish agent. CSS sales staff had an interactive session with Ms. Lilia and discussed many matters which needed close attention.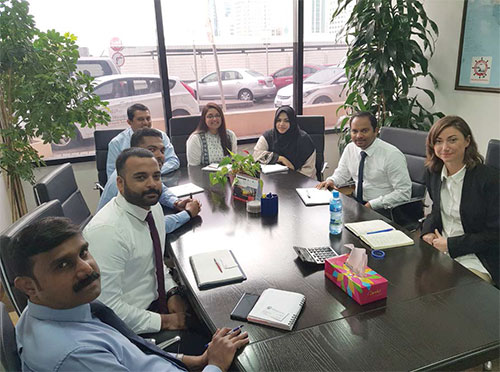 "In IFS, we believe that the close and continued contact with our partners is the way to improve our common service to the freight forwarders and to understand their needs" mentioned Lilia to Lighthouse.
IFS Spain started in 1985 in Valencia as NVOCC with a firm commitment to provide quality services to industry professionals on the principle of strict neutrality. Since then they expanded in Spain (Barcelona, Madrid, Zaragoza, Bilbao, Sevilla and Alicante) and then opened borders to Portugal, the USA, Mexico, Morocco, Algeria, Tunisia and France.
Consolidated Shipping Group, established in the year 1995 in Dubai, UAE is one of the fastest growing NVOCCs. Being a prominent name in the field of freight forwarding in the Middle East and the Indian Subcontinent, CSS Group has to its credit an enviable list of Global Network Partners.