With IPL fever in the air, cricket seems to be ruling the roost everywhere. And when employees are in a cricket frenzy, can corporates be far behind? CSS Play Club comfortably sealed yet another championship by winning the finals against Dubai Tellicherians.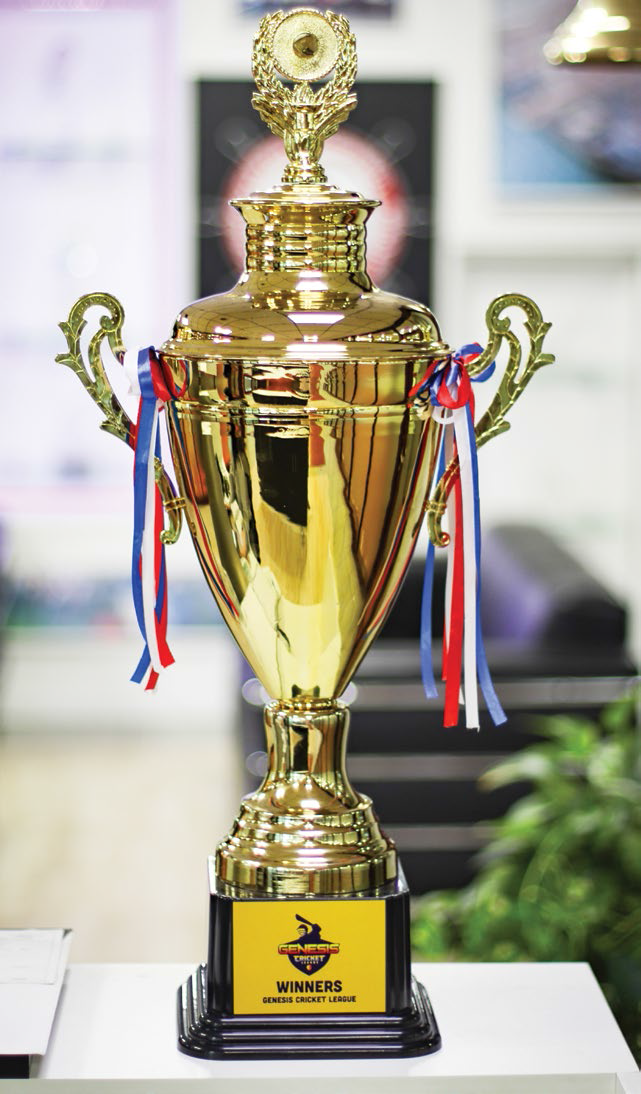 It was a classy batting display by our one and only star player, Rowhmas, who was also adjudged as the Man of the Match for the Finals. Seventy-nine runs in a quick span ensured CSS had a good start. This was followed by firecracker innings by our captain, Riyas. Other teammates like Shahir, Shajil, and Shibith also pitched in with their innings, helping CSS Play Club register an impressive total score of 228 runs.
All of our bowlers did a decent job by taking wickets at regular intervals to restrict the opponents to the score of 150 runs. Prashob PK was awarded the best bowler of the finals with three quickies, well supported by Ranjith Haridas with two key wickets.
Kudos to Shajil Balan, Reji Mohan, Prashob PK, Mohammed Rowmahs, and Mohammed Shahir for their contribution throughout the tournament.
At CSS, we are passionate about cricket. We believe that it helps with team building as we encourage our employees to continue with their passion for the gentleman's game.
The Chairman, Mr. Kaladharan, emphasized, "As our employees represent the company in corporate tournaments, it makes winning these tournaments immensely satisfying."