Lighthouse - March, 2010.
TEAM DELHI CELEBRATES CHAIRMAN'S VISIT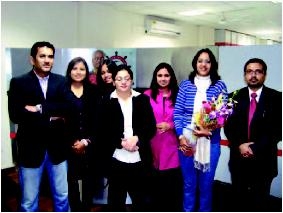 The staff of CSS Delhi had an entertaining and interactive evening with the Group Chairman, T. S. Kaladharan & Directors of CSS India, during a chilly evening of January. The gathering was organized on the 14th January in a large farm house called Anandvan in Faridabad, in the outskirts of Delhi. The programme was aimed at creating a more relaxed atmosphere, whereby the staff could interact and discuss their ideas with the Senior Management. In addition the evening included a bonfire and a DJ to add flavour to the ambience. Team Delhi was appreciated for its commitment and growth achieved, by the Chairman and the Management during this informal session.
Sports
India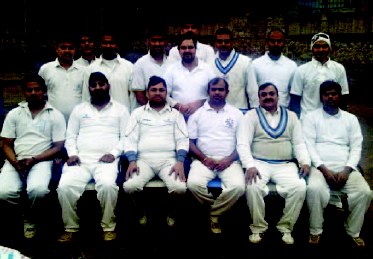 CSS Delhi participated in the Aero marine cricket tournament for the first time and reached Semi Finals. Aero Marine Cricket Tournament is played amongst shipping fraternity between shipping lines and prominent forwarders, kicked off on January 02, 2010.With the Delhi temperature dropping and the sun playing hide & seek it was eye pleasing to watch cricket enthusiasts from young to old on the field. Console Shipping played with Maersk in the quarter finals. Batting first, Console scored a big total of 174 for 5 in the limited 20 overs. Maersk, in reply gave a tough fight back before succumbing.
Dubai
CSS recently played a friendly 20 – 20 match with Panasonic on 30th January, 2010 at the DP World Cricket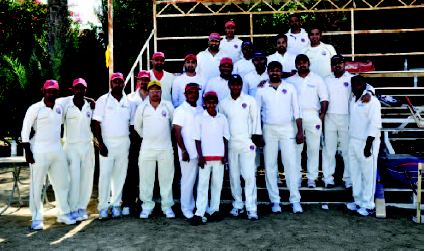 Ground. While Panasonic elected to bat first, CSS was very comfortable to bowl first. A flamboyant start from Panasonic helped them score a challenging 151 after the full 20 overs. Hareesh M. and Sajesh initiated the innings for CSS and achieved victory with 40 balls to spare and all the wickets in tact.
The match was an opportunity for CSS and Panasonic to interact on a personal level, strengthen business relations and mutual growth prospects while maintaining healthy competition at the cricket ground.