Lighthouse - March, 2017.
Training at CSS Mumbai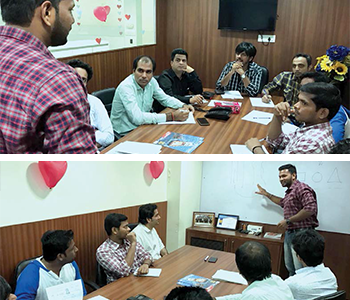 The staff at CSS Mumbai witnessed a unique training session recently. The pens and pads they carried to the conference room proved to be of no use when the training started. It was all about Martial arts and self-defence techniques. Even though the session brought in surprises and beaming smiles on faces, in the hind sight, everyone agrees that the training they got was one of the most important lessons which the time demands in India.
The training was led by Ganesh Padyachi, Business Development Manager, CSS Mumbai. Ganesh is formally trained in Martial Arts. "Self –defence is a must learned lesson for everyone. As the crime rates are soaring high in our country, we need to equip ourselves to protect our body from abuses" mentioned Ganesh. The training was conducted in two batches and covered areas like personality development, thinking style and self-help techniques as well.