Lighthouse - January, 2019.
Walking The Extra Mile with CSS
JEAN-PAUL, CEO, FPS ROTTERDAM, MENTIONS ABOUT HIS BUSINESS AND FRIENDSHIP WITH CSS IN A BRIEF CHAT WITH LIGHTHOUSE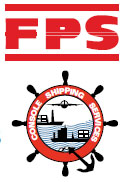 Commencing in 2003, the combined efforts of both CSS Group and FPS Rotterdam has made them the market leaders today in the NVOCC industry. Mr. Jean-Paul van Munster, the CEO of FPS Rotterdam, spoke with Lighthouse on more about the mutual relationship. "It started when Mr. Kala and I visited Mr. Alvin Tan that time director of FPS Singapore at the same time. It was Mr. Alvin Tan who knew me since 1995 and figured that CSS and FPS Rotterdam had a lot to offer to each other, and he was absolutely right!"
Not only in business that Jean- Paul shared the same momentum with Kala, it flourished so well into the family matters as well gradually. "We both never missed the opportunity to be in each other's family functions and over the period of time, we shared the joy of being like a single family and we continue the relationship which has grown in the past 15 years to become not only business partners, but something more valuable in this world; "United Friends".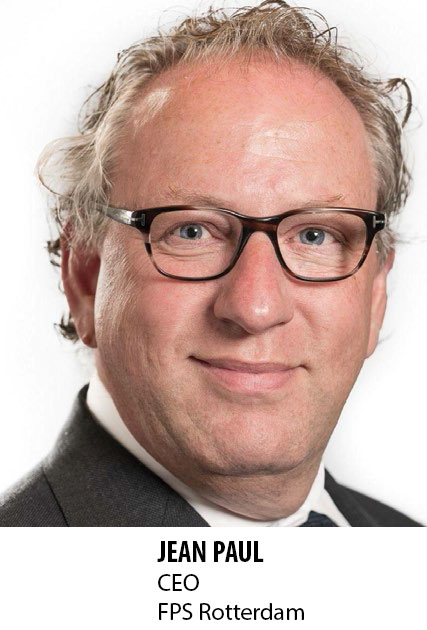 While discussing about the industry and business, Jean-Paul mentioned about the beginning and growth of FPS Rotterdam. He was full of excitement when he narrated the story. "FPS, Famous Pacific Shipping B.V. originated from the 1992 founded forwarder TOP Trans Ocean Pacific forwarding. With the growing consolidation activities within TOP it was in 2001 when we decided to separate the consolidation activities from TOP and continue fully independently as a neutral consolidator under the name of FPS Famous Pacific Shipping Rotterdam, successfully led by its present director Ms. Saskia de Jong. During the past 17 years FPS Rotterdam has grown from its humble start to one of the leading consolidators in Rotterdam".
Jean-Paul paused for a moment and continued to say that he is obliged for the accomplishments, whatever achieved so far, to the support of their strong world-wide partners like the CSS Group. Besides its strong worldwide network, the keynote of the growth and quality of FPS Rotterdam is a professional and reliable team and the ongoing IT investments.
"Rotterdam, the centre from where we make cargo movement more efficient than ever, is the ideal gateway to and from the hinterland of Europe. Connecting the world with our direct services. The movement of cargo is closely monitored every step of the way. Track and trace, online booking and EDI systems make it easy to keep an eye on every shipment. Our state-of-the-art warehouse offers an IMO and non-IMO separated area. Last but not least our friendly service makes us gladly walk the extra mile. We believe in a friendly long-term relationship with our customers and worldwide partners like CSS!"