Lighthouse - November, 2010.
When music showered…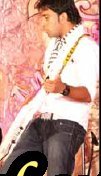 Stars came down to earth to bestow a feast of music!!

It was truly momentous when the world renowned musicians gathered on one stage for a rare combination of musical fusion, the recent past had ever witnessed in Kerala.

The musical evening was part of a private function organized by the CSS Group Chairman T. S. Kaladharan at his residence, Devas Farm house in Thrikkunnappuzha. The fusion team which consisted of percussion maestro Sivamani enthralled a crowd of around 250 invitees, who came to attend the function. U. Rajesh on Mandolin, Stefan Devassy on Key board, Mattannor Sankarankutty Marar on Chenda, Karunamurthy on Thavil, and Balabhaskar on Violin created a mesmerizing ambiance.

The programme started with renowned singer Naresh Aiyer, singing his favorites from Tamil and Hindi films. Naresh set the stage on fire with his famous Tamil songs, as there were groups in motion with rhythmic steps to accompany his music.  Then the instrumentalists took over the stage for solo performances. The mood reached its zenith when combinations started unfolding. The brisk passages of notes from Stefan supported the combinations with ease and dexterity. U. Rajesh created ripples with his mandolin on a jugalbandhi with Balabhaskar. It was a memorable evening for each and everyone who were present for the function.