Lighthouse - March, 2014.
10th Anniversary of GPLN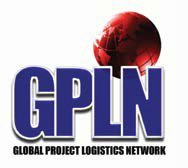 The GPLN Annual Global Meeting will see GPLN celebrating its 10th anniversary from March 16-18, 2014 on their home turf in Bangkok. The event will be held at the prestigious Landmark Hotel, Bangkok.
Raj George, Senior Vice President, Projects, Oil & Energy, CSS Group, Narayan RT, General Manager CSS Bahrain and Renjith Pillai, Branch Manager, CSS Abu Dhabi will be representing CSS Group during the three day GPLN Annual Global Meeting whereby they will be able to network with various members and discuss various trends and market forecasts within the industry.
"We are looking forward to attending the upcoming GPLN Annual Global Meeting as we are afforded the opportunity to meet a multitude of partner companies to discuss past, current and future business, exchange sales leads and develop a range of business possibilities within the GPLN Network. On behalf of CSS Group we would like to congratulate GPLN on their 10th Anniversary milestone," added Raj George, Senior Vice President, Projects, Oil & Energy, CSS Group.
About GPLN Annual Meeting: GPLN brings together project cargo experts and independent project logistics specialist companies from around the world, all of whom have an expert focus on project logistics. The Annual Global Meeting will allow members a face-to-face contact with other GPLN partners whereby they will be able to efficiently build professional relationships in the most lasting and cost effective manner.