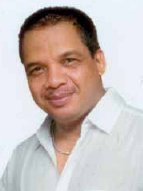 I am extremely happy to announce the commencement of CSS operations from one of the most beautiful parts of this globe, the Maldives. This will be the 09th CSS office in the Sub-continent region. I am sure that this is a moment of pride for everyone.
As Group Chairman, it is an opportune time for me to especially thank the entire members of our CSS Family, who have relentlessly worked towards achieving this goal. We must carry forward our commitment and dedication, to ensure that we resolutely continue to uphold our promises and fulfill the trust which has been bestowed on us by our business associates and network partners. Over the years we have been successful in honouring our commitments and gaining respect, amongst the shipping and logistics community, for our Group.
The term TEAM when expanded becomes "Together Everyone Achieves More". This meaning holds true in all our endeavours. The right proportion of human resources, with an attitude to respond positively at any appropriate time, engenders a successful team. We, at CSS have always demonstrated high spirits of team work, enhancing the skills of coordination and communication clearer and sharper. It gives me a sense of pride to acknowledge that the development of CSS in the Middle East and the Sub-continent is sailing forward and promises to deliver remarkable growth. Because of our dedicated, progressive and dynamic team the only way is "UP"!