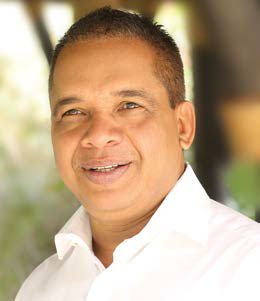 Once again, the beginning of a new year provides yet another moment to look back and extend our warmest gratitude to all those who have stood beside us during 2015.  The past twelve months were truly momentous for all of us at CSS, as we rightly celebrated our 20th anniversary in style.  Nevertheless, looking back also requires that we must keep attentively looking forward.
This is why the theme chosen for our recent strategy meet was 'innovate and inspire'. It was prompted by my belief that building on knowledge, from past experiences, develops confidence and awareness of one's responsibilities.  This builds a belief in one's ability to move forward to achieve greater things.  The concept 'innovate and inspire' is, no doubt, amongst one of the toughest challenges business executives face throughout their careers.  To be acknowledged as an innovative and inspiring person is a prestigious accolade.  A talented workforce is a prerequisite for a company's future success, but this also requires leadership that is driven by innovative thinking. I believe that in order to have an innovative mind you need to design your thinking in a way that is curiously eager to explore opportunities; visualizing and anticipating outcomes.  Combining this approach to learning experiences, with a humility that affords respect to others, is the real 'innovate and inspire' in operation.
Our ethos at CSS has attracted people who can lead teams, towards the future, through innovative and inspiring thoughts. We need to ensure we continue to do this. Like the saying goes, 'life is 10% what happens to us and 90% how we react to it'. The solution to a problem might just be your attitude, where innovation and inspiration will undoubtedly direct you along the winning route. My best wishes to all our readers for a promising year ahead.