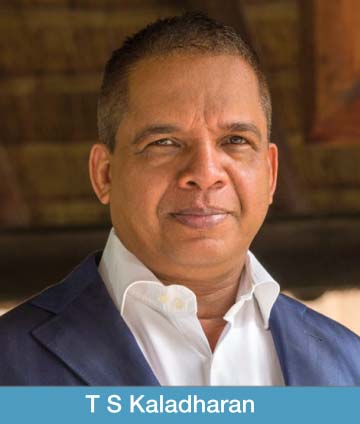 Supply chains and logistic companies like ours are not new to digital transformation. When the pandemic hit us, we quickly adopted digitization to enable our teams' remote working, ensuring business continuity in the midst of the lockdowns.
Logistics in the Metaverse and Web3
In October 2021, Facebook rebranded itself as Meta. The Metaverse is a digital 3D universe that creates a digital space that is then translated into the physical world. It is considered the next big step in the future of digital interaction. It has become a popular trend pursued by several organizations, not just by Facebook alone. At the Intersec conference held in Dubai early this year, the experts said that the Metaverse also shows a demand for jobs, which is definitely portending a future digital economy.
This also means that the Metaverse can affect how supply chains operate. It will enhance collaboration across all supply chain tiers, both internally and externally. This environment will also help create better warehouse designs as it can be simulated, experienced, and improved in the Metaverse before the physical build, saving money and time from concept to reality.
Web3 is another revolutionary concept in which platforms and data are owned by the people who build and use them. Considered to be the next iteration of the internet, supply chain and logistics start-ups are built on decentralized ledgers with a backbone of cryptocurrencies. These solutions can help manage and track the shipment of anything worldwide.
CSS -The Technology Adopters
Reuters Events surveyed 488 logistics and supply chain professionals worldwide between January and February 2022 in partnership with CargoWise. In the survey report titled Global logistics: The link between technology and productivity, the key takeaway is that technology is essential to unlocking consistent productivity gains for logistics providers. At CSS, we have always been at the forefront of adopting robust digital infrastructural facilities so that we can deliver on customer demands and respond quickly to change.
Disruptive Thinking
We need to adopt disruptive thinking to succeed in an increasingly uncertain business landscape. It means thinking differently or a way that challenges the usual way of doing things. The architect of the disruption theory, Clayton M. Christensen, explains, "Disruption describes a process whereby a smaller company with fewer resources can successfully challenge established incumbent businesses."
India Staff Meet at New Delhi
We had a great time at the India Staff Meet, which was held on 31st July 2022 at 'The Umrao', a much sought-after luxury hotel in the National Capital Region (NCR) of New Delhi. It was a night of grand festivities and a time of honoring the stupendous efforts of the CSS India team.
Many breakthrough technologies will emerge and evolve in the days ahead. We are at the birthing stages of new tech like the Metaverse and Web3. Team CSS has always been one step ahead of the others in the industry. As we adopt a disruptive mentality, it will help us provide valuable offerings to our customers. Let us be future-ready to go beyond physical workplaces to envision a future with virtual working environments.
This has made me think that even our future staff meetings might be on the Metaverse!